I just had to take a minute and thank the top three sites that have sent so many readers my way in 2011, not to mention that their blogs are some of my favorites too! (Click on the logo for a direct link)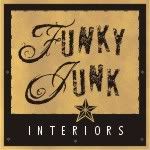 Thank you Donna! Funky Junk interiors has been a favorite of mine for a long time! Donna has so many cool and unique decorating ideas, and a great link up party on Saturday nights.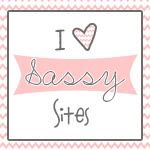 Thank you Marni! Sassy Sites is a blog that features wonderful crafts from all the blogs out there. Marni has a great weekly line up, cool crafts up and helps me keep up with what all is happening out in blog land!
And a huge thanks to Pinterest! Not only, I'm I obsessed with you, but you have brought me so many new readers!
And THANK YOU, THANK YOU, THANK YOU to my loyal followers!
If you are visiting for the first time, please follow me by using one of the feed options in my side bar.
Looking forward to a very creative 2012!