Welcome to all my new followers!!!!
I'm
soooooo
excited to have you! And in case you missed it this week, Amy at Mod
Podge
featured my Decoupage Do-over this week at Mod
Podge
Rocks. To thank all my followers, old and new, Amy will be giving away a custom decoupage piece of art that I created with a lucky follower in mind-if you haven't signed up yet, you can still can by looking
here
.
This is what we will be giving away.
You can......
Hang it on your china buffet.....
Spice up a lamp.....
Put it on your tree!
Or you can give it as a gift. I can't wait to hear how the winner uses it. For those of you who are new, I usually like to post at least three times a week, but with the holidays, and kids getting ready to be at home 24/7, I will be posting once a week until January. Last night I was scrambling around trying to pull together teacher gifts and I realized I didn't have any gift tags. I had to pick up some light bulbs at my neighborhood home improvement store and these caught my eye.
"What are they, you ask?" Paint and
formica
sample cards
. A light bulb went on in my head
---
FREE
gift tags. Yeah!!! So my kids and I did a little crafting last night. They had a blast and it cost me no
dinero
....we just used supplies that I already had like ribbon, puff paint, Mod
Podge
, jute rope, hole punches, scrapbook paper, rubber stamps, etc.... Here's what we created:
We starting off with the intention of making just gift tags....
"Or a necklace, or an initial tag, or gifts for our friends!" I guess the possibilities are endless.

My kid's created the few above.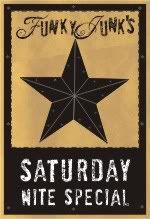 Nature Friday @

www.themagiconions.blogspot.com

http://thepersimmonperch.blogspot.com/2009/12/made-it-monday_20.html