One thing I love about blogging is that it challenges me to get the things done that I've wanted to do forever, but never make time to do. When I heard about the Rust-
Oleum
Revamp party the girls over at Shanty 2 Chic were hosting, I decided it was the perfect time to "revamp" this drab old floor lamp. I purchased this for $8 at a close out store about 6 years ago. I'm slowly but surely going to "lighten" up my living room, so I'll consider this redo project #1 on my living room makeover.
Thank heavens for spray paint....such a simple fix. I used Rust-
Oleum
Heirloom white. After that was dry, I finished it off Shanty 2 Chic style with some Ralph Lauren smoke glaze. I found the new silk shade at
Wal
-Mart for $15. Love the way the glaze brings out all the detail on the lamp!
Okay, now envision this with me....right now it doesn't really mesh, but I've got these chairs on my redo list too. I'll also be refinishing them using Rust-
Oleum
Heirloom white. And this is the fabric I have picked out to have them recovered. Just don't hold your breath, this project will probably take me forever! Can't wait to see all the projects this weekend!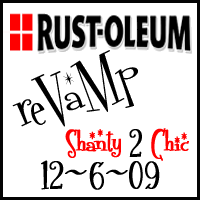 Also, I love partying with Donna at Funky Junk on Saturday
nites
. You HAVE to see her things from her Christmas open house.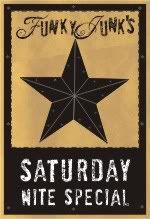 Linking up for the first time also over at Mustard Seed Creations: