Ok
, so you know I limited myself to $25 for Christmas decoration upgrades this year so I've had to get really crafty and creative. I bought 2 yards of yummy red burlap at Hobby Lobby for right around $5, and I also found this wonderful felt garland for $2.50 (of course, I got it for less than that with my 40% off coupon). I'm in the process of re-decorating my dining room anyway, and I'm not real sure what direction I'm heading, so it's looking pretty bare. I knew that I wanted some sort of runner or cover over my table because it just seems so dark and drab.
I received these wonderful crochet
place mats
this year that my grandmother made many years ago. They are such a treasure to me and I really wanted to display them this Christmas.
Thought ole' St. Nick would be the perfect centerpiece. He was a gift from my mom years ago.
Oh if I could sew.... but I can't, so here's what I put together with some scissors and a little of that magic potion called fabric glue
We got these crochet doilies as a wedding gift (15 years ago) from a friend of my Mother-in-law. Just love them still!
Now here's my dilemma.....I can't decide which place setting to use. I've said for four years now that my ability to make decisions left me after the birth of my last child.
Which do you like best??

#1 (some napkin rings I already have)
#2 (napkins rings I will have to make up, but match the runner...just made one so far)
#3 Gold gift boxes and napkin in the glass (I will also have to make up 5 more boxes)
Here's it all pulled together. I put the little sparkly Christmas trees on my candle sticks and secured with some leftover ribbon...for a change instead of candles.
We set up the
Nativity
scene in the corner of the dining room last night--we'll put baby Jesus into the manger Christmas morning. I used some leftover snowflake garland as edging around the manger, and also at the top of the vase filled with lights.
I'll be posting this at these parties this week. Hope to see you there!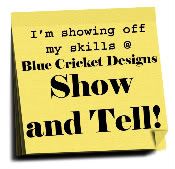 Strut Your Stuff at http://somewhatsimple.blogspot.com/